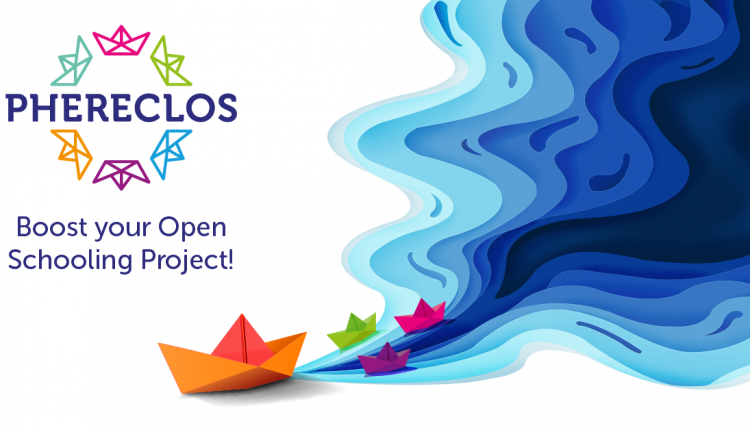 Call for PHERECLOS Mentoring Partnerships in Education – DEADLINE EXTENDED!
Apply and get funding for the Mentoring Program!
Are you an expert or practitioner in education, either in schools or outside schools?
Is your organisation interested in innovative forms of collaboration in education, both in formal or non-formal learning and teaching?
Are you interested in international exchange and do you want to learn more about an Open Schooling model for your institution?
If yes, then the PHERECLOS Mentoring Programme (TEMP) may be just right for you to get in touch with others who share the same vision and want to learn from each other, either as mentors or mentees.
PHERECLOS will support the TEMP partners with a maximum contribution of €15.000,00 per TEMP partnership. The deadline for submitting the application is 18. December 2020 at 17.00 CEST.
Projects should run for a maximum duration of 11 months and are supposed to start in February 2021 and end in December 2021.
Please find below all relevant information and documents, which are required for applying for the TEMP programme – or for proposing your organisation as interested party for a TEMP partnership.
The PHERECLOS TEMP In A Nutshell
TEMP Call – General Information and Formal Conditions (PDF)
TEMP Call – Application Form (Word)
TEMP Call – Workplan Template (Word)
TEMP Call – Candidate Offer to Join the TEMP Partnership (Word)
=> If you have any further questions please don't hesitate to contact us: mentoring@phereclos.eu