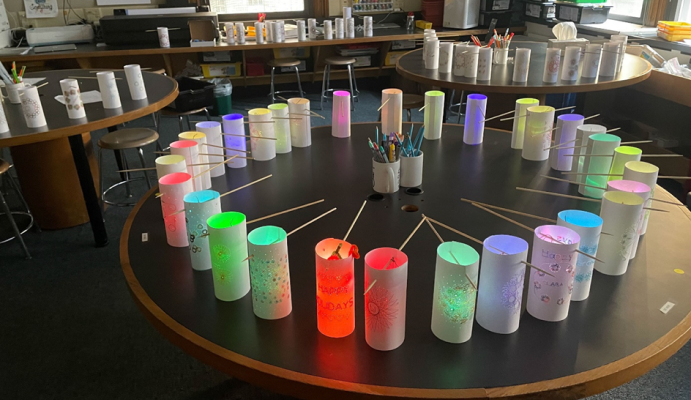 New publication in Cite Journal "TurtleStitching: At Least Twenty Things to Do With a Computer and a Computerized Embroidery Machine"
Partners of the Transnational Education Mentoring Partnership (TEMP) from Austria, Spain, and the Netherlands (AT-ES-NL) worked together over the project period 2021 on an open schooling approach for so-called maker activities. In this project, the usage of a low-cost electronically controlled embroidery machine allows for the translation of logical concepts into physical objects.
The open-source platform TurtleStitch.org, developed by one of the partners, served as the primary digital editing tool, a graphical programming environment for beginners and above. The software platform can be used without registration and thus represents an open environment for joint tinkering. Not everything is completely self-explanatory and, in this context, TurtleStitch relies on community know-how.
Exactly this happened in May 2021, when Cynthia Solomon and Susan Klimczak launched the "Tea & TurtleStitch" initiative, which has grown from originally planned 6 to a total of 24 weeks and has furthermore resulted in a publication in Cite Journal.
The article follows a legendary publication from 1971: Seymour Papert and Cynthia Solomon published the article "Twenty Things to Do With a Computer," which has been influential in computer science education for the last 50 years.
TurtleStitch TEMP partners actively contributed to these 24 weeks and were able to feed experiences and application practices directly back into the software platform. Backgrounds, descriptions but above all reports on individual approaches and motivations can all be found in the following referenced article:
https://citejournal.org/volume-22/issue-1-22/seminal-articles/turtlestitching-at-least-twenty-things-to-do-with-a-computer-and-a-computerized-embroidery-machine/
https://turtlestitch.citilab.eu/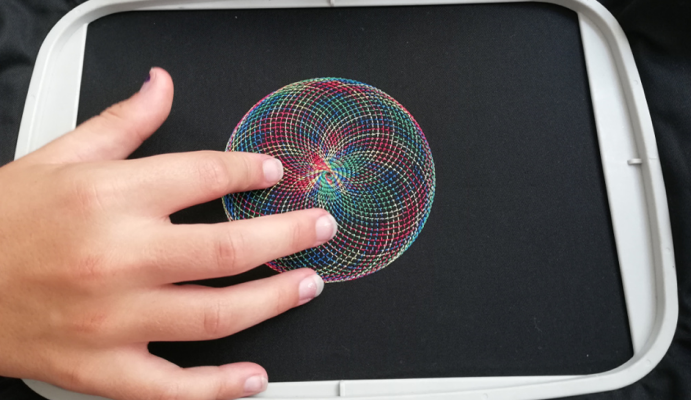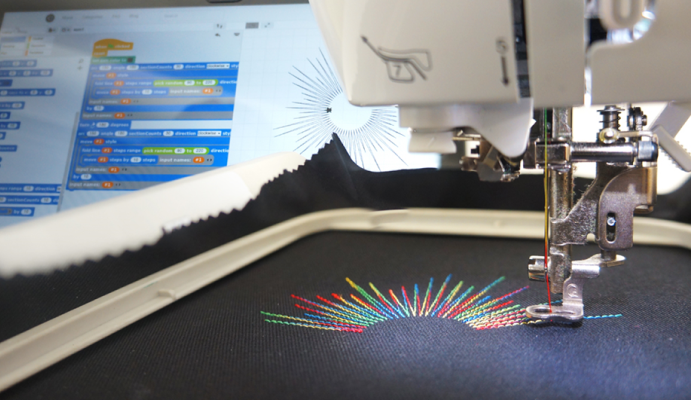 Copyright for the images:
night_sky_laterns: Lan Heng (Technology Teacher, project resulted out of Tea&TurtleStitch)
childs_hand: Andrea Mayr-Stalder (Foto from a Workshop)
machine_screen: Andrea Mayr-Stalder (TurtleStitch screen and machine)